Start here!
Welcome!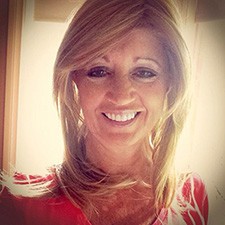 Why are you here?
In this introductory course you will experience the satisfaction of completing your own unique, finished piece of art. If you've never drawn before or you consider yourself an artist but want to 'step outside the square', you will discover how to create beautiful abstract designs using structured patterns. There is no pressure to perform or create something real, so you will learn in a failure free environment.
Who should take this course?
Take this course if you want to learn to draw for relaxation and enjoyment, in a fun and untraditional way. No previous artistic experience is necessary.
Who am I?
I am an experienced TAFE teacher and online learning geek who has advised and consulted many universities across Victoria, Australia. I hope to engage you in the exciting adventure of learning to draw... my way!
What IS my way?
I am an 'action learning' teacher and since drawing is an action, it is particularly important to use this method of teaching. The videos are passive learning but they are a support for the activities and not a tutorial to be watched as a sole experience. In the tutorial videos you will be walked through the activities by 3 amazing characters... Dotty, Mr Grey and Shadey Guy. They will enlighten you and help you to find your way. As well as the 3 characters you have me... a real live person.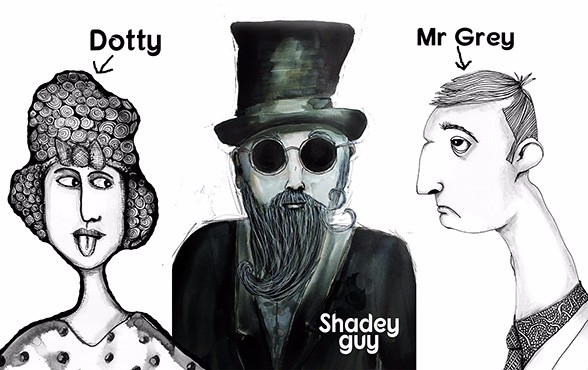 So... you will not be watching hours of me drawing and talking. In 'action' learning, completing the activities is the most important part and this will ensure you get the most out of the course!
While we are on the topic of learning, the quiz at the end is tool for you to LEARN with and not a 'test' based on the content in the section. You learn best by your mistakes. So enjoy and discover by quizzing yourself.
Is it going to be stressful?
You will find this course both relaxing and rewarding in the same way that the Zentangle® style improves focus and builds confidence. We will then extend the pattern making as an ornate style for drawings and learn about shading and structure.
We will not begin by learning 'realistic' drawing, we will learn to draw in a similar style to my own. Using this style you will build skills and the ability to draw realistically without noticing it and having fun. No boring fruit drawings, unless you particularly like fruit. You can see examples of my unique signature style on my website, Facebook page and Instagram.

Take a look at the examples of my unique signature style on my website: https://jennywoodart.com/ .
How much time should I allow?
Each section will take about 4 hours, but that depends on how much time you choose to spend on each activity. The more you enjoy it the longer it will take. The actual teaching material will take approximately 15 minutes to watch and read. You need to pause the video while you are doing the activities or you can use the worksheets.
Course objectives
Create a geometric line drawing with shading
Draw using ornate pattern making for relaxation and pen control
Use shading to add dimension
Combine pattern drawing and shading to create a unique piece of artwork
What materials do I require?
Computer with speaker/headset for audio
150- 250gsm paper (smooth)
HB Pencil
Faber Castel 'F' black fine marker
Eraser
A paper stump (optional)
Finally...
I'm looking forward to seeing your finished product!